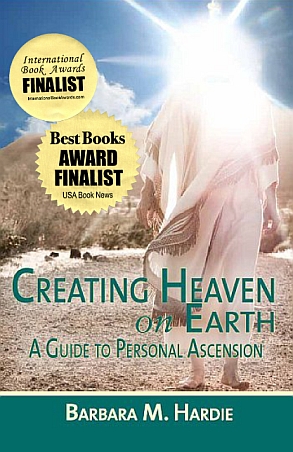 Creating Heaven on Earth: A Guide to Personal Ascension
Contains information on the following topics:
• Why the Soul was created and the "real" reason humans are occupying Earth.
• The path the Soul takes in preparing for an earthly life, learning life's lessons, and what happens upon our return to the other side.
• Why suicide is NOT an option.
• The symptoms of Ascension.
• How to become an Ascended Master in this lifetime or prepare for Ascension in a future lifetime.
• What life on Earth will be like in the near and distant futures.
$16.95
MA Orders: 6.25% Sales Tax
Plus Shipping: $3.99 US
$11.95 Canada & Mexico / $13.95 Outside North America